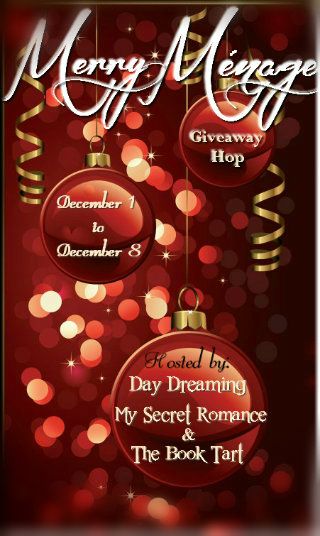 When it comes to Christmas, I'm not exactly ba-humbug, but I'm not trail

ing tinsel either.

I have a confession to make. I'm in it for the

gifts.

I

a

m, in fact, a present whore. It's not like I'm proud or anything, but it

i

s the truth. So I have to buy a few to get a few, that's okay. For that sweet, sweet feeling of tearing through paper and ribbon to get to the treasure waiting within I'd do *almost* anything. (And between you and me, people that stop to read the card?

They're doing it wrong.

)
There's nothing like getting gi

fts

. Except for cake maybe...cake is pretty good. Coconut is my favourite. In Australia Christmas is smack bam in the middle of Summer so steamed puddings aren't such a good idea. But a lovely lush coconut cake is spot on. We're more likely to have cold chicken, seafood and salads with lashings of icy drinks on the go than a

big

hot roast dinner. My favourite icy drink is half a tub of strawberry sorbet blended with a sweet champagne. Just the thing to beat th

e heat and it also aids in dealing with the extended family.
Spending the day in the pool is also a good idea. I like to have Die Hard blaring in the background if possible. Best Christmas movie ever. Bruce Willis battling it out against those crazy European bad guys. Awesome. So that's my version of Christmas Down Under.
But back to my capitalistic tendencies. Presents. I want them. Here's my wish list so far...
'Be Still my Heart' t-shirt from Se7en Deadly. What I especially love, is that they come in sizes for curvy girls too.
Be sure to check out their 'Embalming Fluid' and 'Bonnie and Clyde' designs

also

.
Crystal Head Vodka. Seriously. How cool is this?
Zombie Magnetic Poetry Kit from ThinkGeek. The kids will love it.
If my husband would really like to make a statement regarding his love for me, then this $24,000 Zombie-Apocalypse Survival Kit would be the bomb. It has absolutely everything a girl could need to deal with those pesky undead. Diamonds are also acceptable.
What's on your Christmas Wish List? Let me know in the comments (be sure to leave your email address please) to be in the draw to win a copy of my book Flesh. It's a merry menage erotic romance set Post-Zombie-Apocalypse. Because zombie apocalypse survivors need love to. And then some. Don't forget to visit the other Merry Menage Giveaway Blog Hop sites to get in the Christmas Spirit and win some great prizes.
Good luck!
Ali has been hiding in an attic since civilisation collapsed eight weeks ago.
When the plague hit, her neighbours turned into mindless, hungry, homicidal maniacs.
Daniel has been a loner his entire life. Then the world empties and he realises that being alone isn't all it's cracked up to be.
Finn is a former cop who is desperate for companionship, and willing to do anything it takes to protect the survivors around him.
When the three cross paths they band together; sparks fly, romance blooms in the wasteland and Ali, Daniel and Finn bend to their very human needs in the ruins of civilisation.
Come join our Merry Menage Giveaway Hop hosted by Day Dreaming, My Secret Romance and The Book Tart!
Need a new bedtime story to light your fire? Looking for something with a little heat to warm you during the cold holiday season? Feel like decking the halls naughty style? Well then, come join us as we stand under the mistletoe for this wickedly sexy giveaway hop! The more the merrier! Have no worries, we'll help you trim your trees, deck yours halls, and spark that fire!